What is Fairtrade?
Fairtrade means that producers are paid a fair price for their crops which means producers can provide their workers with a stable income thereby helping to improve their lives and allowing them to reach their potential. This is particularly important for small farmers who are often marginalised and exploited.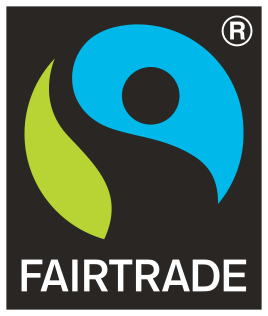 Our FLO-ID number: 41179
Coffee: Fairtrade certified and sourced from Fairtrade producers. Total 100%.
Visit fairtrade.org.nz
As a Fairtrade partner business we are required to pay a fair price to farmers for their crop (acting as a safety net ensuring that farmers never receive less than the cost it took to produce their crop in a sustainable manner), Fairtrade is leveling the playing field for farmers to ensure they can improve their livelihoods and strengthen their businesses.

Fairtrade NZ
Why Fairtrade is important to us
By supporting Fairtrade we're supporting empowerment of farmers and their communities by encouraging better work environments, more control of their terms of trade, improved workers rights, which includes an increase in both environmental and economic standards. It would be nice to think such things were universally no-brainers but sadly they're not.
Supporting Fairtrade means farmers and their communities are able to grow great crops as well as build thriving healthy communities through improvement projects of their farming practices, equipment and education.
We believe in fairness as the core principle of our business. Our customers can be assured that we're doing what we can to be fair – for people near and far, for the environment and the future! We're proud to be Fairtrade certified.
Products that carry the Fairtrade Mark have been independently audited across the entire supply chain. This ensures that the benefits of Fairtrade are delivered to farmers, and that the nature of these benefits are clearly communicated to consumers. There are, however, some companies making their own 'fair trade' claims without having the independent scrutiny of Fairtrade certification. Ask for the basis of these claims, whether benefits are long term and how the community is empowered. If you want to be sure that farmers and workers are receiving the better deal offered by Fairtrade, always look for the Fairtrade Mark.

Fairtrade NZ