We're pleased to offer service and sales of espresso machinery, whether it be your trusty single group at home or the multi-group in your cafe.
We can help you with:
Basic servicing: seals, gaskets, taps and group heads
Breakdown: on-site repair of your business asset
Grinders: burrs and dosers
We specialise in anything with an E61 head, but have tackled everything from La Cimbali to Vibiemme, including domestic machines. Get in touch, we can probably help.
Servicing by Adam
Adam is an experienced field service engineer: in fact it was his first job, repairing a variety of computer equipment. Over the last 25 years he has tackled many different electro-mechanical systems, and for the last ten has been providing stealth servicing to customers of the Waiheke Bean.
He especially enjoys a cosmetic makeover – repainting, replacing broken covers and making the most of the form of the machine.
We have access to a wide range of parts, and hold stock of common items. And for those more obscure models you'd be surprised what can be manufactured or converted to fit. All our servicing includes thorough cleaning with professional materials such as food grade grease to extend the life of your equipment.
While waiting on parts, we may be able to supply equipment for short term rental, and will always try to put in place a temporary repair, often making use of used spares.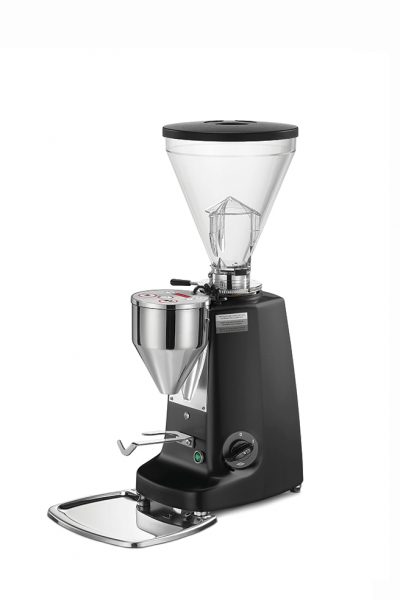 New & used equipment
As well as supplying Vibiemme and Mazzer new, we often hold stock of refurbished used equipment. Check our store for availability. And if you have a faulty machine that you've been meaning to sort out, get in touch – we may make you an offer.
All our repairs and equipment carry a minimum of 90 days guarantee on parts and workmanship, longer depending on manufacturer warranty.
Installation, routine maintenance and installation advice
Get in touch for advice on setup for workflow, plumbing and electrical requirements. Clear plans often save money by reducing trade bills. We can also train staff to deliver a thorough maintenance regime that reduces cost and risk of breakdowns.