Full Buzz – Papua New Guinea (PNG)
Our Full Buzz coffee beans come entirely from a large group of farmers (over 2500 members) from Eastern Papua New Guinea (PNG) who have organised into a collective known as the Highland Organic Agricultural Cooperative (HOAC). Thus we can say with full confidence that Full Buzz is not a blended coffee, but what we call 'single origin' coffee. Also, and here's the best bit: by buying exclusively from this farmers' cooperative, we're supporting a large range of community development initiatives in PNG, from new roads and new school buildings to clean drinking water and improved sanitation schemes.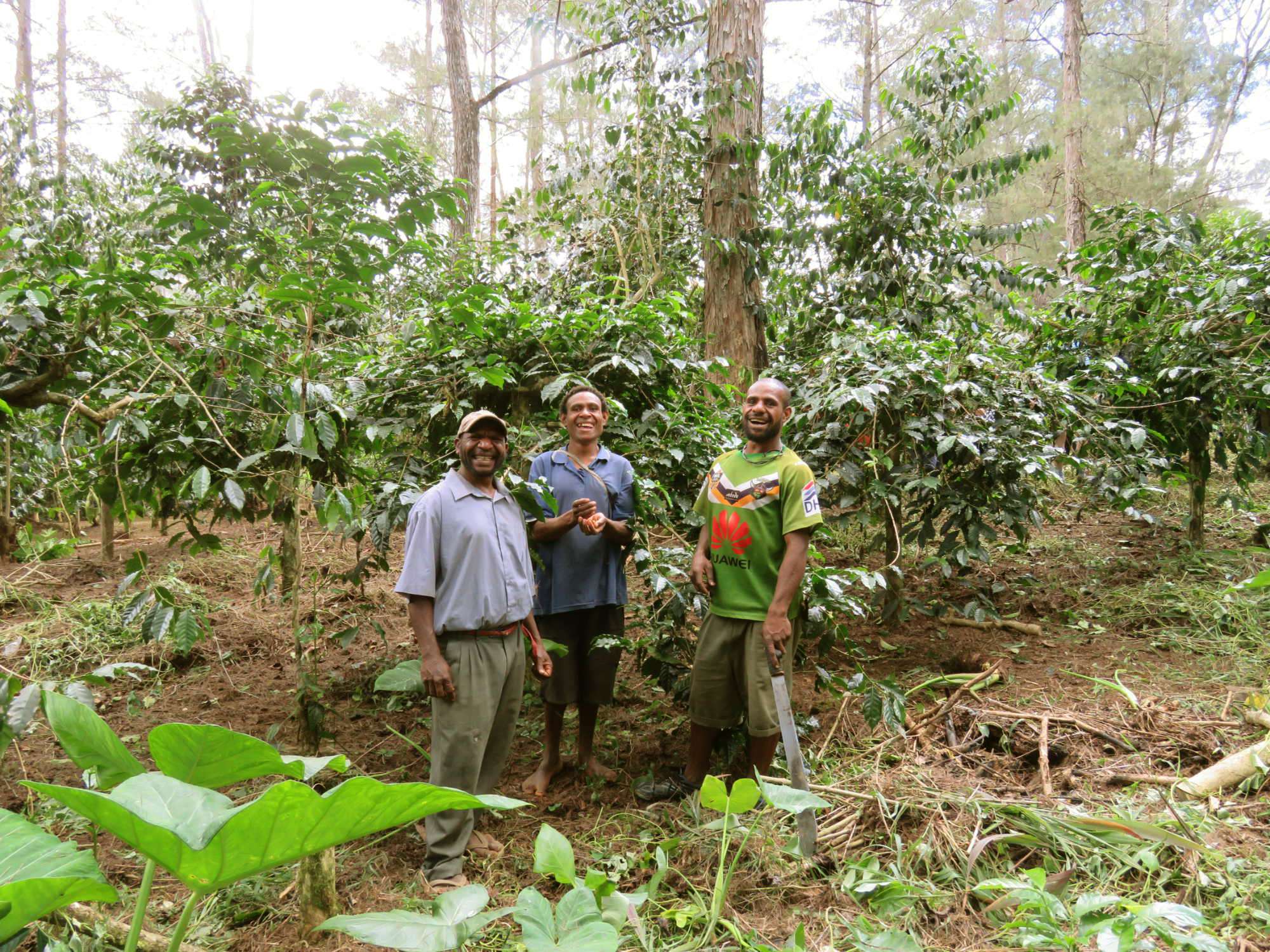 Great things are happening in this developing country as a result of this collectivisation by the local coffee farmers. We couldn't be more pleased to be a part of this life enhancing stuff for our hard working suppliers!
Full Buzz Flavour Profile
Aroma: Floral, sweet, vanilla, chocolate
Acidity: High
Body: High
Tasting notes: Complex, chocolate, cocoa, savoury
Light Buzz (Decaf)
Want to enjoy a great tasting coffee but without caffeine? We have you covered with our Light Buzz (Decaf) coffee.
We use Swiss Water Process coffee that is sourced from organic fairly traded growers. The caffeine is gently removed (99.9%) using a process that is completely chemical free. If you'd like to learn more about the process, visit the Swiss Water website.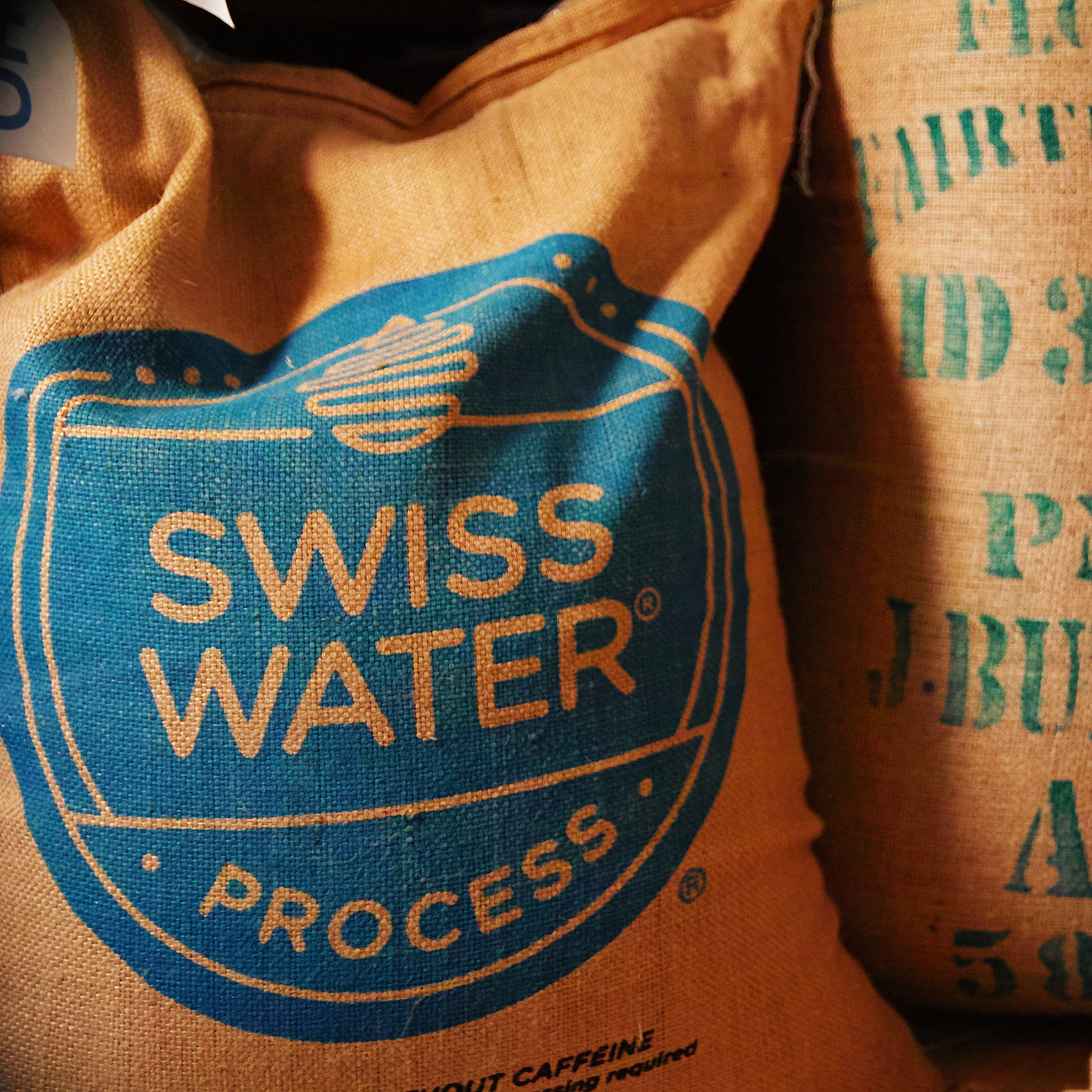 About decaf coffee
You may notice that decaffeinated coffee is generally darker once roasted (they are darker as green beans too). This is a natural part of the decaffeination process. Also, because decaffeinated coffee is more sensitive to the roasting process, more oils are released over time (the glossy spots you may notice on your beans). The roasting profile is similar to our other coffee.
Brewing decaf coffee
As decaf coffee has less water soluble components, we suggest using a higher coffee-to-water ratio for a similar strength coffee. You may need to make slight adjustments according to your taste.
Light Buzz comes to us as a blend of organic fairly traded green beans from Honduras, Peru, Timor-Leste, Ethiopia and Indonesia. Please note this blend occasionally varies.
Demi Buzz (Half Decaf)
Want to enjoy a great tasting coffee but with only half the caffeine? Try our Demi Buzz, which is a blend of 50% Full Buzz and 50% decaf coffee.
Single origin coffee
Single origin coffee means the coffee is grown in geographically the same area. This generally means the soil types and other environmental conditions like rainfall, sunshine and growing habits in that area will be similar. In winemaking this is called 'terroir' and means 'from the land' or 'sense of place'. This will give that area a distinctive flavour profile. Coffee is an agricultural crop and as such can vary in flavour from season to season even from the exact same farm!
Interested in knowing more?
PNG coffee grower focuses on quality and improvement
Radio New Zealand
NZ coffee roaster aims to tell PNG stories
Radio New Zealand