Who are we?
When not slaving over our drum roaster and bagging up our bag of black gold for delivery to our subscribers, she can be found in the cafe space at Ostend's weekly Saturday market, preparing coffee and cake for our regular customers and Island visitors.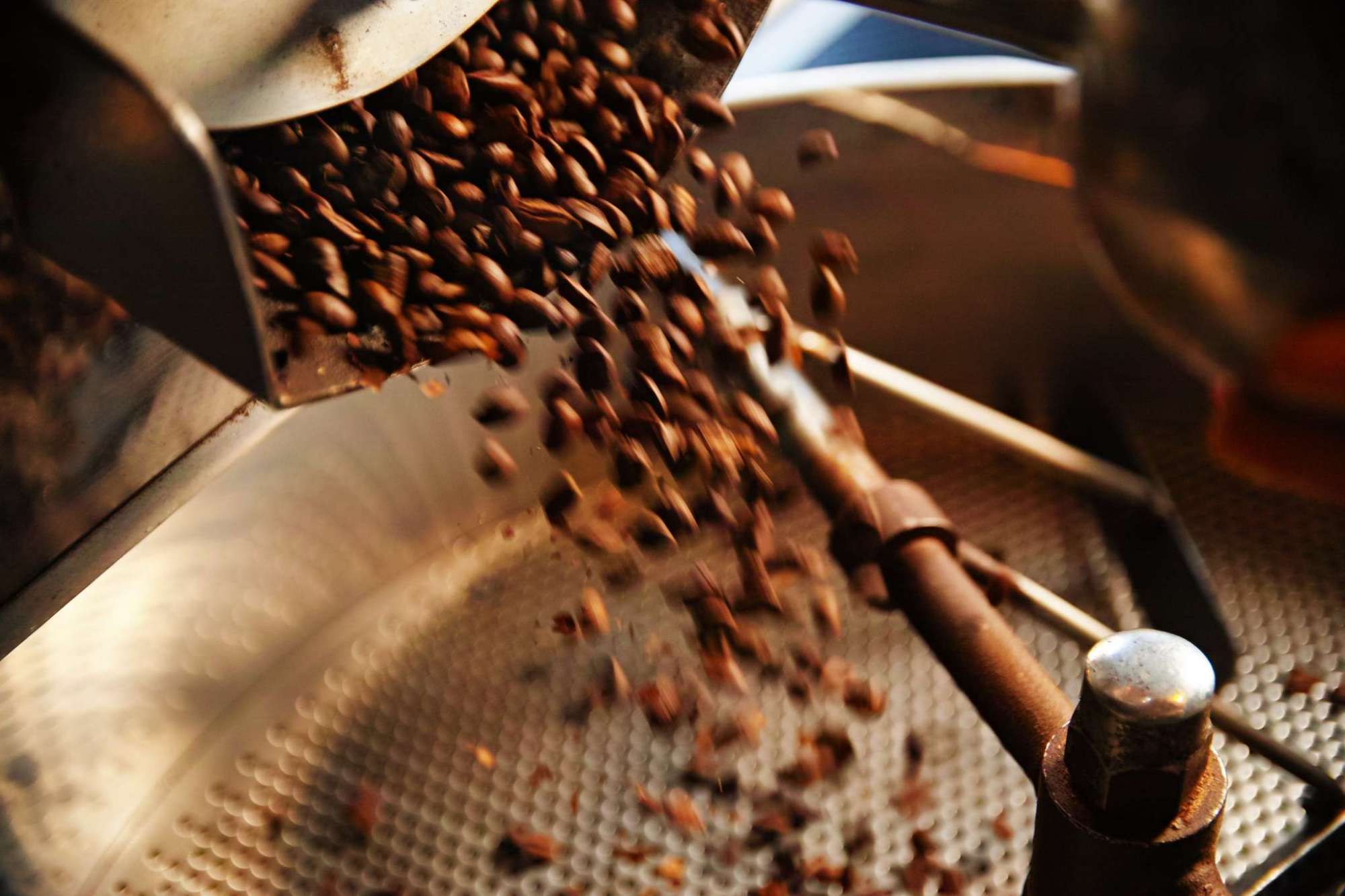 History of Waiheke Bean
While we've only been in the ethical coffee roasting biz for nine years, our 10kg (22 lbs) Turkish drum roaster has seen a few rotations of the drum already and is still going strong! We think that our machine started its roasting life on the Auckland café scene at Cafe Mecca. This was taken over by Jason and Christine (of Waiheke Wine Centre fame) where they ran that business alongside their café Nourish here on Waiheke Island.
Next, our machine went to another local chap, and when he decided to take on new and exciting adventures nine years ago, it was our turn to become custodians of the Turkish drum roaster! And we've never looked back. We love our Yucël. We give him regular tender loving care by tensioning and cleaning his motor and belts. And he rewards us by roasting our delicious beans in a reliable fashion! We have dreams of another roaster so watch this space! (shhh, don't tell Yucël!).
Our mantra is…
Our mantra is quite simple – be kind.
Be kind to yourself – and enjoy a delicious coffee because you are worth it!
Be kind to others – make sure the growers and their communities are getting a fair deal, as well as the people in our own community – we like to help out with fundraisers, like to surprise community organisations with freebie coffee donations as a small recognition of all the goodness that quietly happens around us.
Be kind to the environment – we like to partially offset some of carbon output by utilising solar panels, and use mindful packaging that can be composted.
Be kind. Especially to ourselves as the starting point – we can't be perfect but we can have the intention to keep trying to be our best selves, for us, those around us and the world we all share.
Our branding & designs
You may have noticed our beautiful hand drawn images on our coffee bags. They are scenes taken directly from the amazing Waiheke Island, located in the Hauraki Gulf. They reflect our sense of place and environment. We also chose bright colours for our packaging labels that reflect our hopes and aspirations for a better, brighter world.
Fueling the love.